Don't risk deposit funds or your reputation
Communicating your sales trust account details to purchasers via email and SMS is leaving your transactions vulnerable to deposit theft. The real estate industry has become a huge target for hackers who are intercepting communications and impersonating agents to redirect deposit funds into their own accounts.  Don't let fraud ruin your professional reputation, tarnish your brand and cost the purchaser their deposit. The risks are far too high, but there's an easy solution; use Securexchange to safeguard your transactions.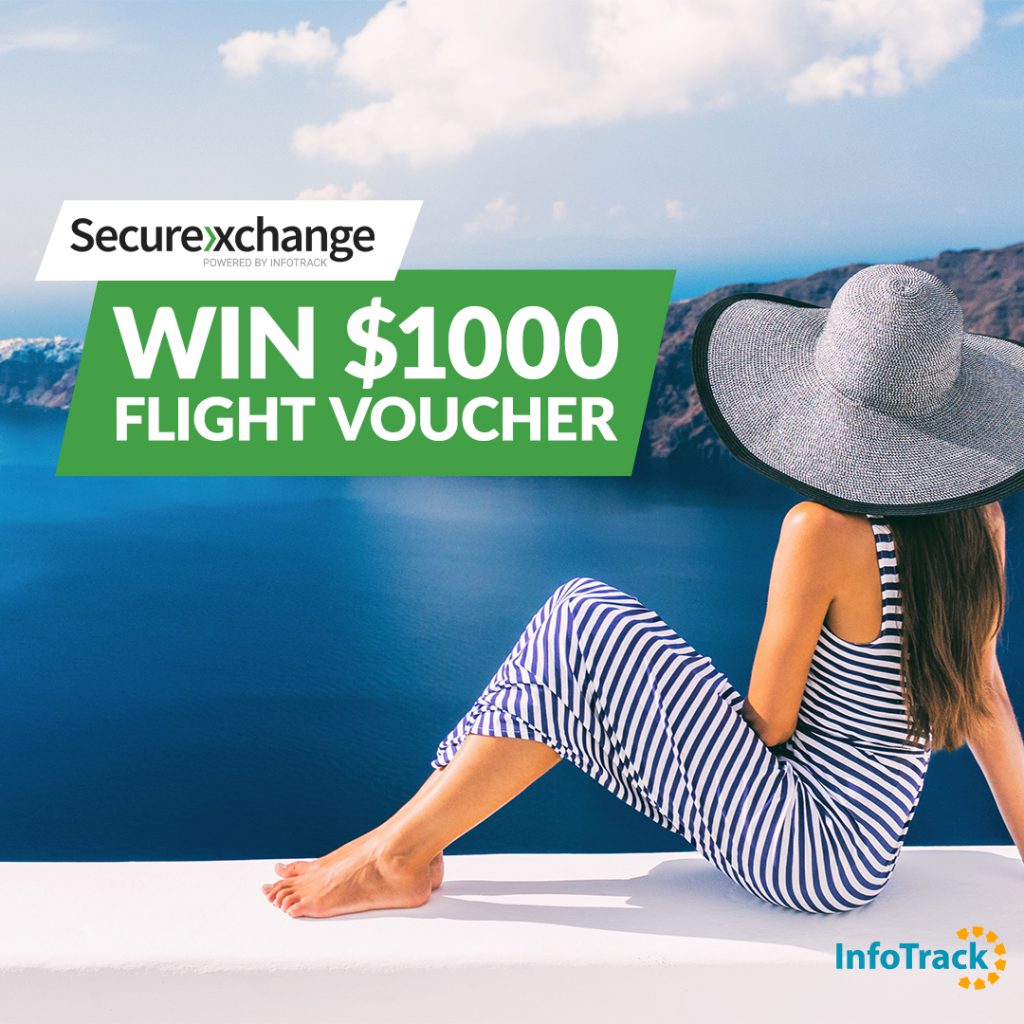 Win a $1000 travel voucher
Protect your reputation and guarantee your client's property deposit.
Use Securexchange to safely communicate your trust account details and you are automatically entered in the draw to win.
Here's how:
Step 1: Create a free account in minutes
Step 2: InfoTrack will verify you
Step 3: Enter the property details for sale
Step 4: Invite the buyer into Securexchange, to view your trust account details for the property purchase
Complete Steps 3 and 4, twice to go in the draw to win a $1000 travel voucher. Enter as many times as you like.
There were 24,291 phishing attempts reported to the Australian Competition & Consumer Commission in 2018. (Source)
Up to 50% of reported data breaches are attributed to phishing attacks.
(Source)
The average cost to a business hit by a successful cyber attack is $1.9 million.
(Source)
Latest property fraud cases