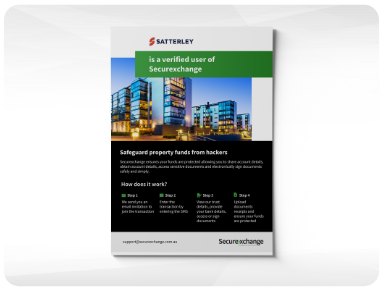 Welcome to Securexchange 
Simply download this document and provide to your client. The step-by-step guide will help you onboard them efficiently and effectively on Securexchange.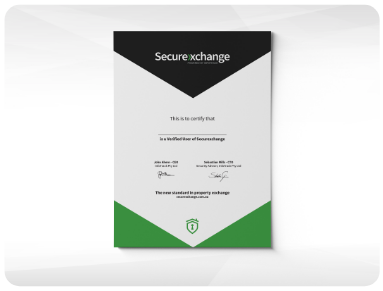 Certificate
Download the certificate to show both internal and external stakeholders how much you value cyber safety.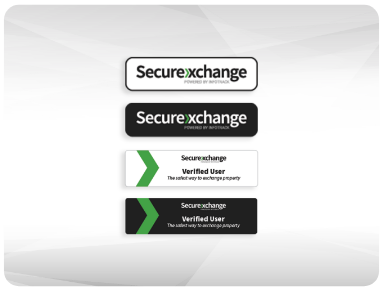 Badges
To show that you offer a secure property exchange solution, put these badges on your email signature or website footer.